We Hope Your Pets Are With You For A Lifetime
We are committed to providing compassionate care for our patients throughout their lives and support for our clients. We consider our clients as part of our family, and we value the relationships we build with you and your pets. We endeavor to offer comprehensive care and education to help you feel informed about your pet's needs and treatment. We recognize the importance of the human-animal bond, and are committed to providing the resources necessary for your and your pets to enjoy a lifetime together. Thank you for choosing Chapin Veterinary Care Center!
Chapin Veterinary Care Center is honored to be a sponsor for PAALS (Palmetto Animal Assisted Life Services). PAALS is a local program that trains and provides service dogs for individuals with disabilities.

As of right now, March 25 2020, in order to protect our clients, staff, and community, we are taking precautions to limit the spread of COVD-19. We ask that our clients observe the following protocol until further notice: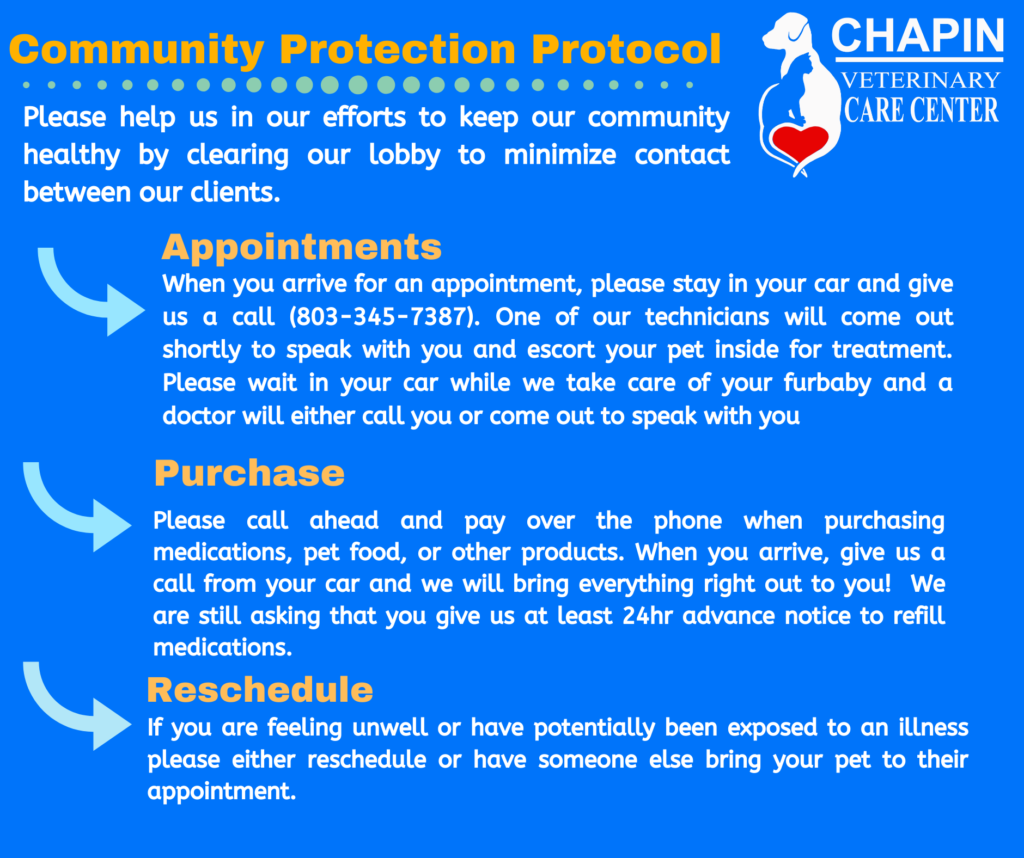 If you would like to purchase your prescription food online and have it delivered directly to your house, please choose one of the following options:
Hills (Science Diet):